2021 March Mayhem Money Block
Recap

CTF's first ever March Mayhem Money Block was an exciting twist to March Madness! It raised $5,000 to support dementia research and awarded 4 winners a total of $5,000! Thank you to all those who participated and congratulations to our four monetary winners and the Hidden Valley trip getaway winner!
The lucky winners of the 2021 March Mayhem pool were:
Final Four Game #1 Winner – Deb D.
Final Four Game #2 Winner – Nate J.
National Championship Halftime Winner – Tammy C.S.
National Championship Final Score Winner – Jerry S.
Hidden Valley giveaway trip – Lisa S.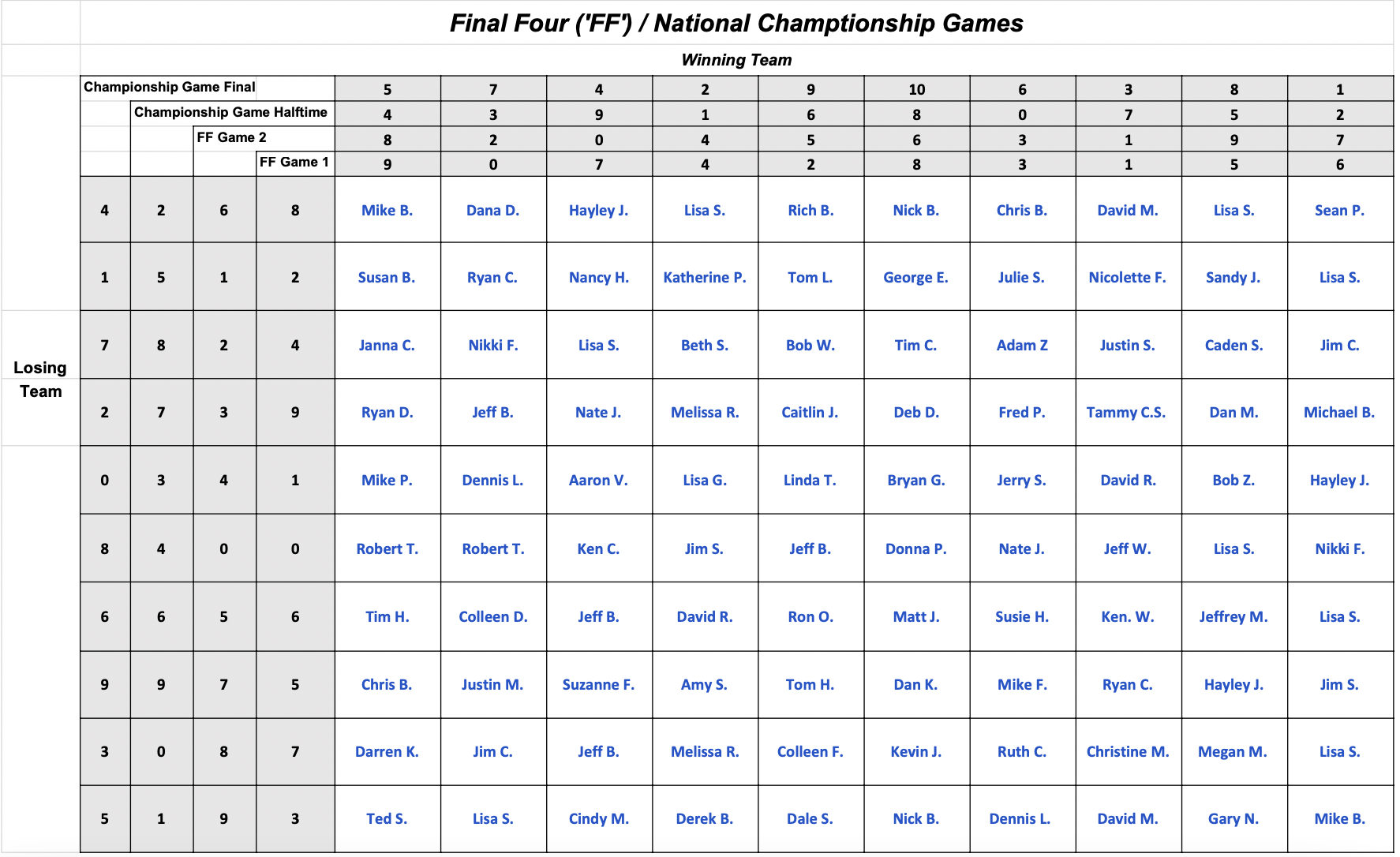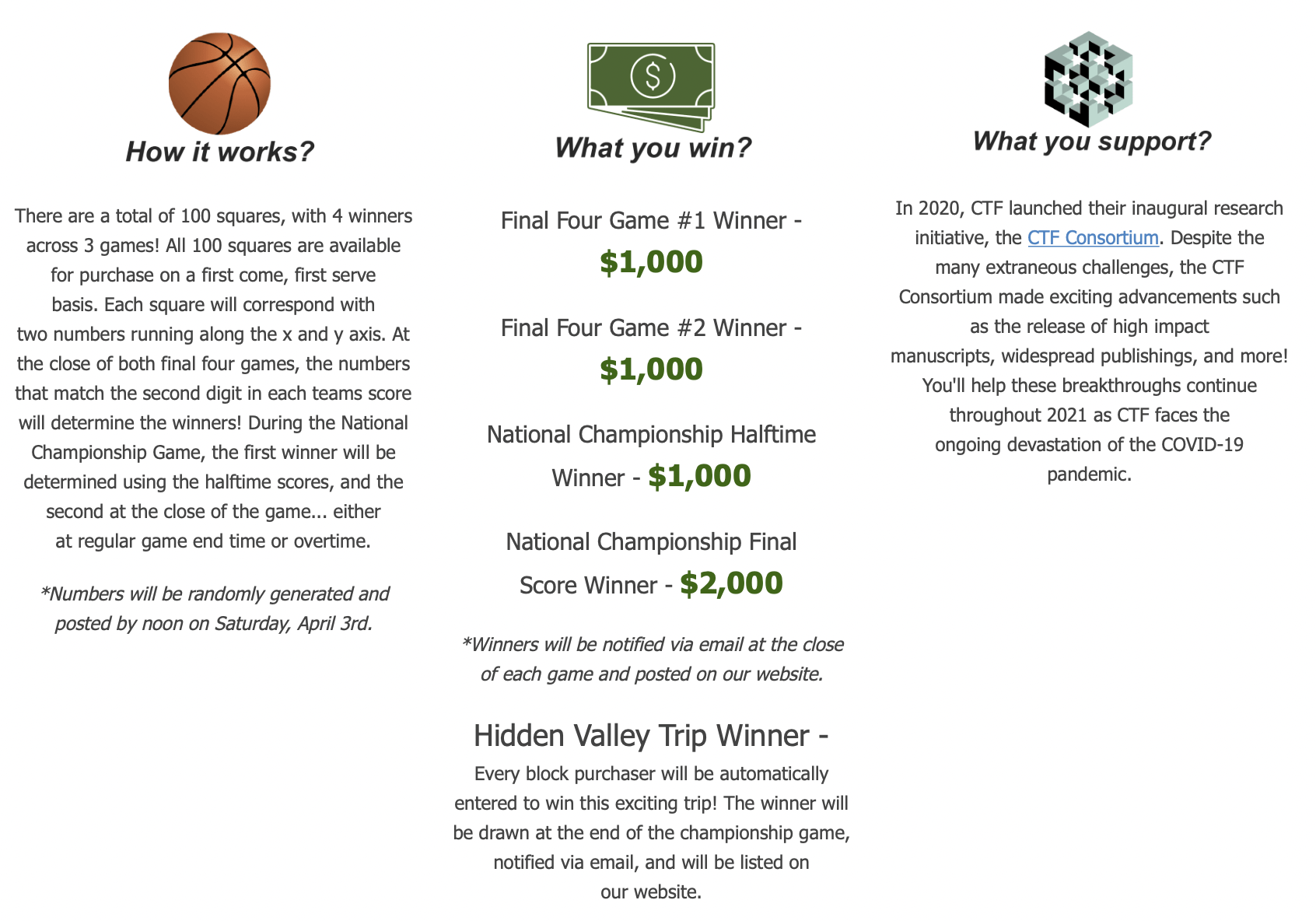 Event Info
When:
Sunday, April 4, 2021 @ 5:30pm
Where:
Online