2019 Our Roll for a Reason Gala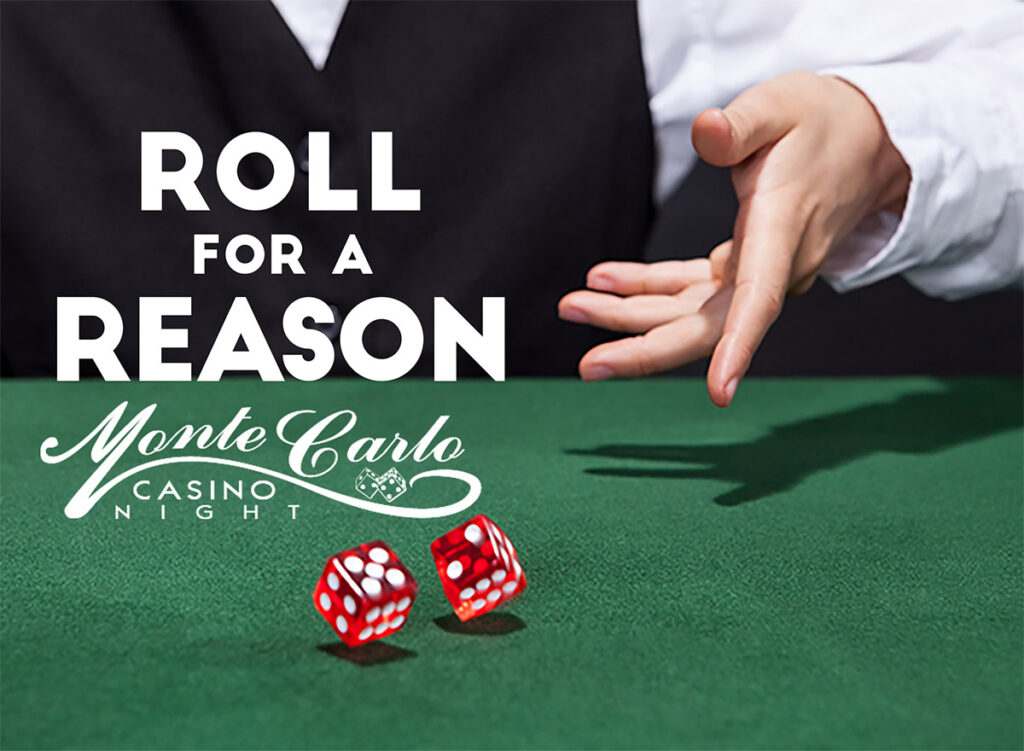 Description
We roll for a world free of dementia.
Our Roll for a Reason Gala is truly a one of a kind evening. Held on November 2nd, 2019 at the stunning J. Verno Studios, guests will enjoy casino games, auctions, live entertainment, food, drink, and more to help fund the fight against dementia. There truly is something for everyone – it's a great night, for an even greater cause! Don't miss this spectacular evening!
"We attend every year and have a wonderful time. The atmosphere is great! The food is great! And the fellowship with friends is perfect!" – Dave and Christine Myers
Let's change the odds.
Today's dementia statistics have the deck stacked against us. We need your help to even the score for our loved ones and their precious lives. We are excited and hope you'll plan to enjoy a spectacular evening with us funding the fight against dementia; however, we understand the business of life, varying commitments, or passion to get involved in a unique way. Check out the other opportunities in which you can get involved and be a big supporter in helping us 'Roll for a Reason.'
Sponsorship
We are excited for our 6th annual Roll for a Reason Gala and we hope you will be apart of it too! We could not have reached these milestones without the previous generous support of local Pittsburgh businesses.
On November 2nd, 2019, we will again Roll for a Reason alongside guests and friends who share a deep passion for fighting against the o so familiar dementia devil (as we like to call it). Be apart of an evening in which we stand together, to change the future for our loved ones, ourselves, and the world by becoming a sponsor!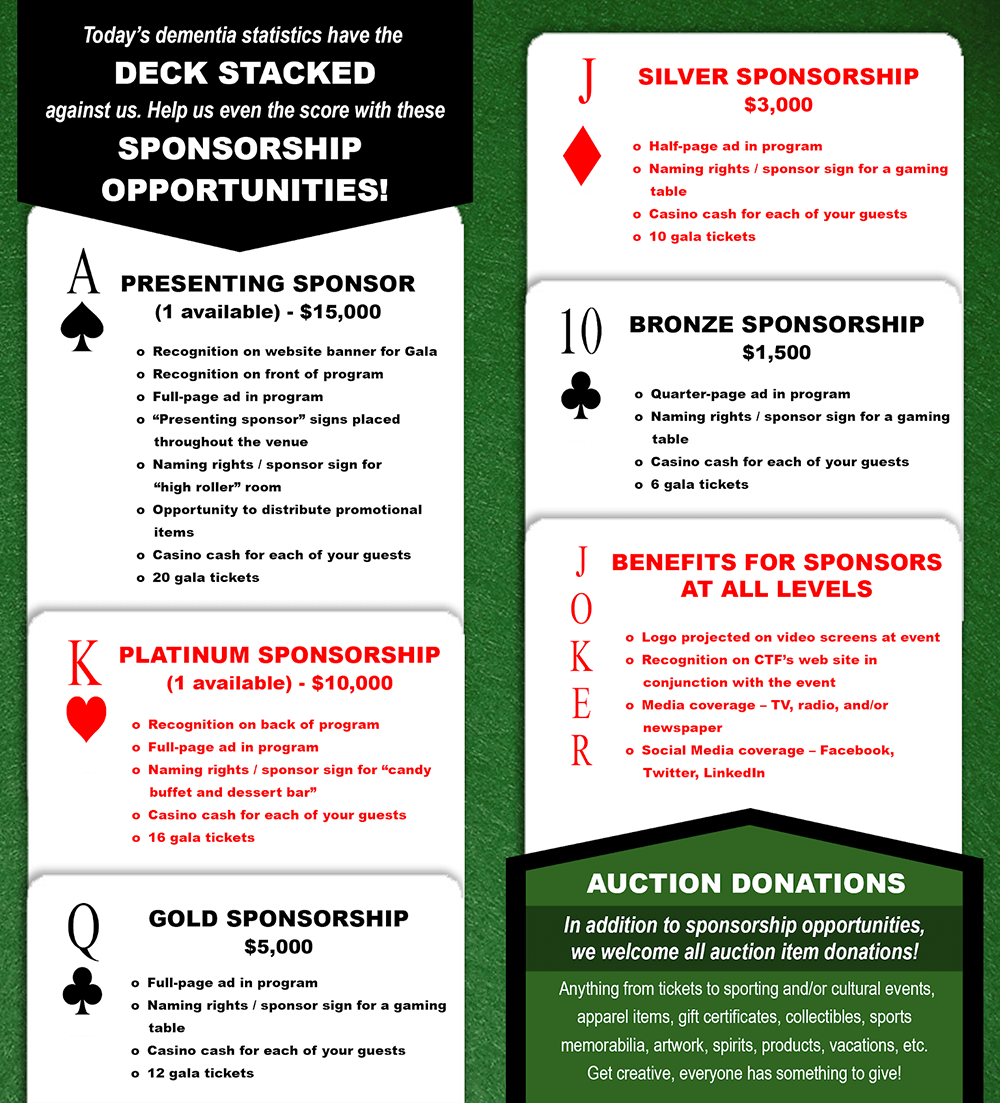 Donate
You can show your love and support the night of or in advance by making a direct donation. Every dollar counts in our race to find a cure for dementia.
If you'd prefer to mail your donation, please send it to:
Clear Thoughts Foundation
3000 Village Run Road
Unit 103, #225
Wexford, PA 15090
All donations and offerings made to Clear Thoughts Foundation are tax-deductible.
Volunteer
"Many hands make light work." – John Heywood
The gala is our largest event each year and we love our fun spirited, hard working volunteers… truthfully, without them this event wouldn't be the spectacular evening it is! Being a volunteer means you're in the action and helping behind the scenes to make sure the gala is an unbelievable night for all. You might be helping to set up the beautiful event space, serve food to guests, clean tables, sell raffles tickets, the list goes on! It is a fun way to experience the gala while giving of your gifts and time to help fund the fight against dementia.
To get a glimpse of how amazing the evening is, check out our 2018 Gala recap video.
Event Info
When:
Saturday, November 2, 2019
Where:
J. Verno Studios