We are one of the only foundations to focus exclusively on funding the discovery of breakthrough drugs and novel treatments to eliminate all dementia.

Dementia is the loss of cognitive ability severe enough to interfere with daily life and the slow loss of a loved one.

We long to see a world free of dementia. Your donation will help fund the fight against this terrible disease and prolong future lives.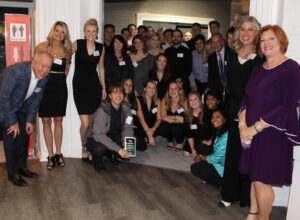 Together we can make a difference.
All of the founding members of CTF have had some personal experience with dementia or other related cognitive disorders, such as Alzheimer's disease. They have been disappointed with the lack of available, effective solutions offered in today's market. CTF raises funds to enable the discovery of effective breakthrough drugs and novel treatments by removing the traditional barriers to drug discovery. This is a fast-growing problem, not only in the United States, but globally. It affects millions of people - with the number growing higher daily and inflicting many at a much younger age. The timing is right for you to join us in our fight against dementia. We have the connections, the energy, and the backgrounds to make an immediate effect. Now all we need is YOU.
Want to join with us?
Become a proud volunteer
Learn how you can help us rally resources, secure funding, and collectively lead a mission dedicated to advancing the discovery of breakthrough drugs and novel treatments that will halt this debilitating disease!